Commonwealth Parliamentary Inquiry New Drugs and Novel Medical Technologies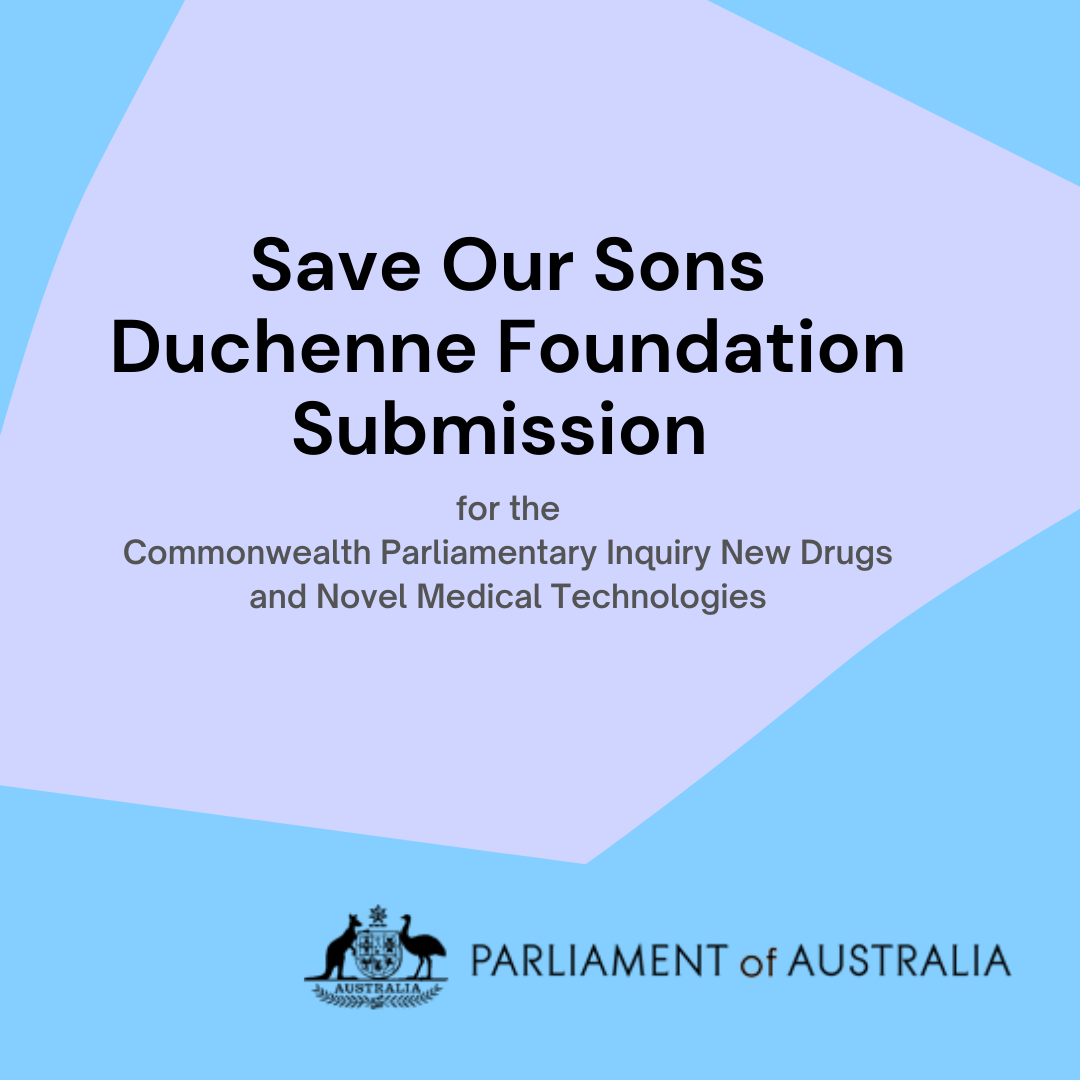 Save Our Sons have lodged a comprehensive submission to this most important Parliamentary Inquiry.
As the peak body representing the Duchenne and Becker muscular dystrophy community in Australia, we are proud that our advocacy played an instrumental role in the establishment of this Inquiry and our submission was written after extensive consultation with members of our community.
Along with our written submission we also provided the Standing Committee with several impactful videos produced by the Duchenne and Becker community -and which provide an excellent and moving overview of Duchenne and Becker muscular dystrophy and the devastating impacts it has on those directly suffering from this condition and their families.
We also provided the McKell Institute report we commissioned, "Living with Duchenne and Becker in Australia: Supporting Families Waiting for a Cure", which we launched at Parliament House in Canberra recently.
Our community welcomes this Inquiry and wishes all Members of the Standing Committee best wishes in their collective endeavors to arrive at positive outcomes for the Duchenne and Becker, and rare diseases community, more broadly.
Our written submission and all attachments, including videos, may be accessed below: