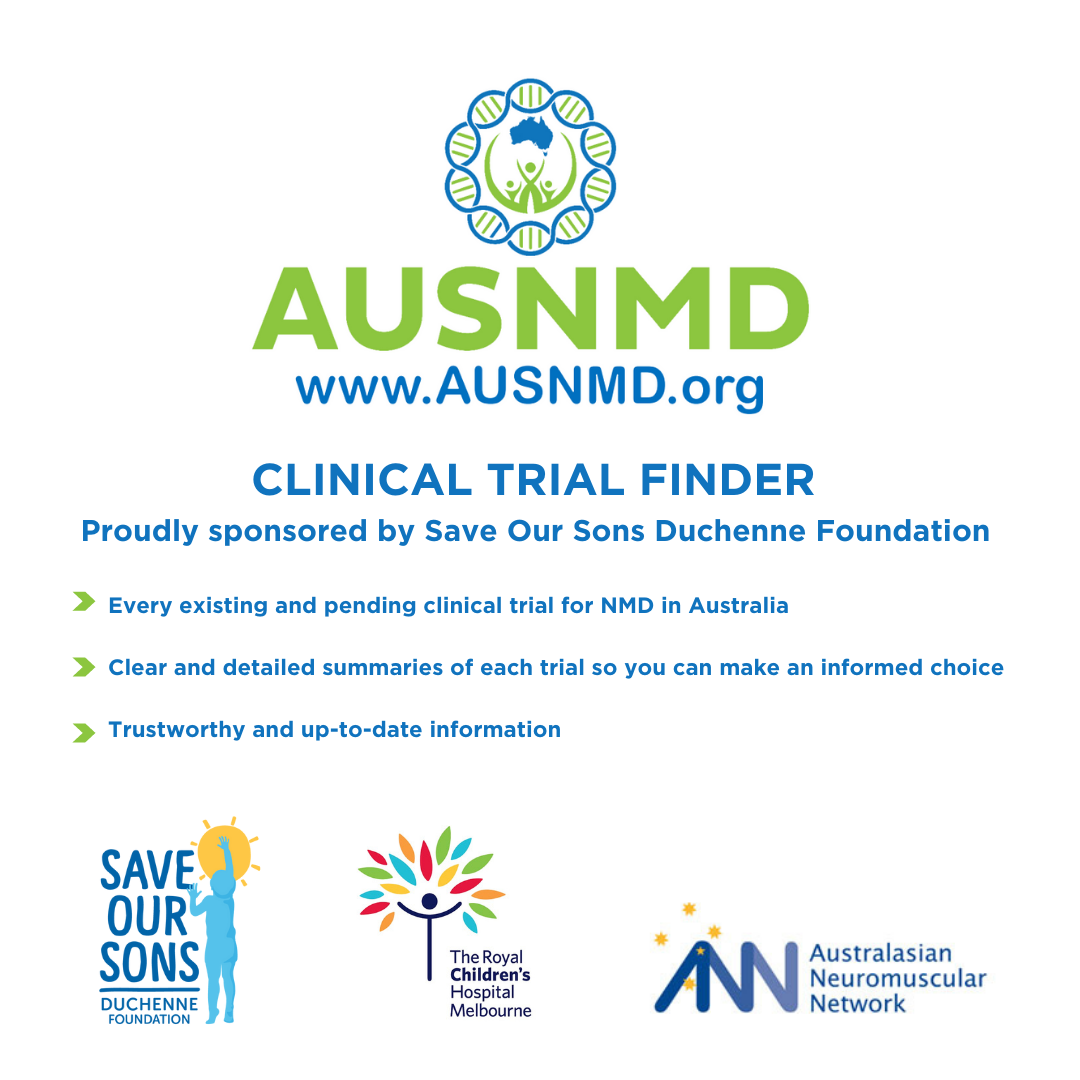 AUSNMD supports the Australasian Neuromuscular Network (ANN), a collaboration between clinicians, scientists, researchers, and members of the allied health disciplines working in the field of neuromuscular disease throughout the whole of Australia. AUSNMD aims to link information and educational resources for patients, families, researchers, and healthcare providers. It aims to provide a single initial point of contact and reference for industry partners hoping to team up with researchers in Australia.
The AUSNMD site will:
Provide a single easy to navigate resource for patients, family members and professionals at all stages of the patient's journey.
The Clinical Trial Finder will provide up to date information about on-going and soon to be recruiting clinical trials in different neuromuscular conditions (DMD and SMA go live with other conditions being added as clinical trials become available in Australia) nationally. This will improve recruitment to clinical trials (including investigator-led) and will also improve access and equality across the country for participants willing to travel.
Provide an educational resource for trainees and non-specialist clinicians and updates for specialists about standards of care and management of patients with neuromuscular disorders.
Provide at least 6 monthly educational webinars for patients and family members and non-healthcare professionals involved in the care of patients with neuromuscular diseases. Will act as a repository for these educational webinars to be stored for future viewing.
We hope that this resource will be of great benefit to our Australian community.
This site is proudly funded by Save Our Sons Duchenne Foundation.
For more information and to visit the site, click on the link below: