NDIS Consultation - the work continues: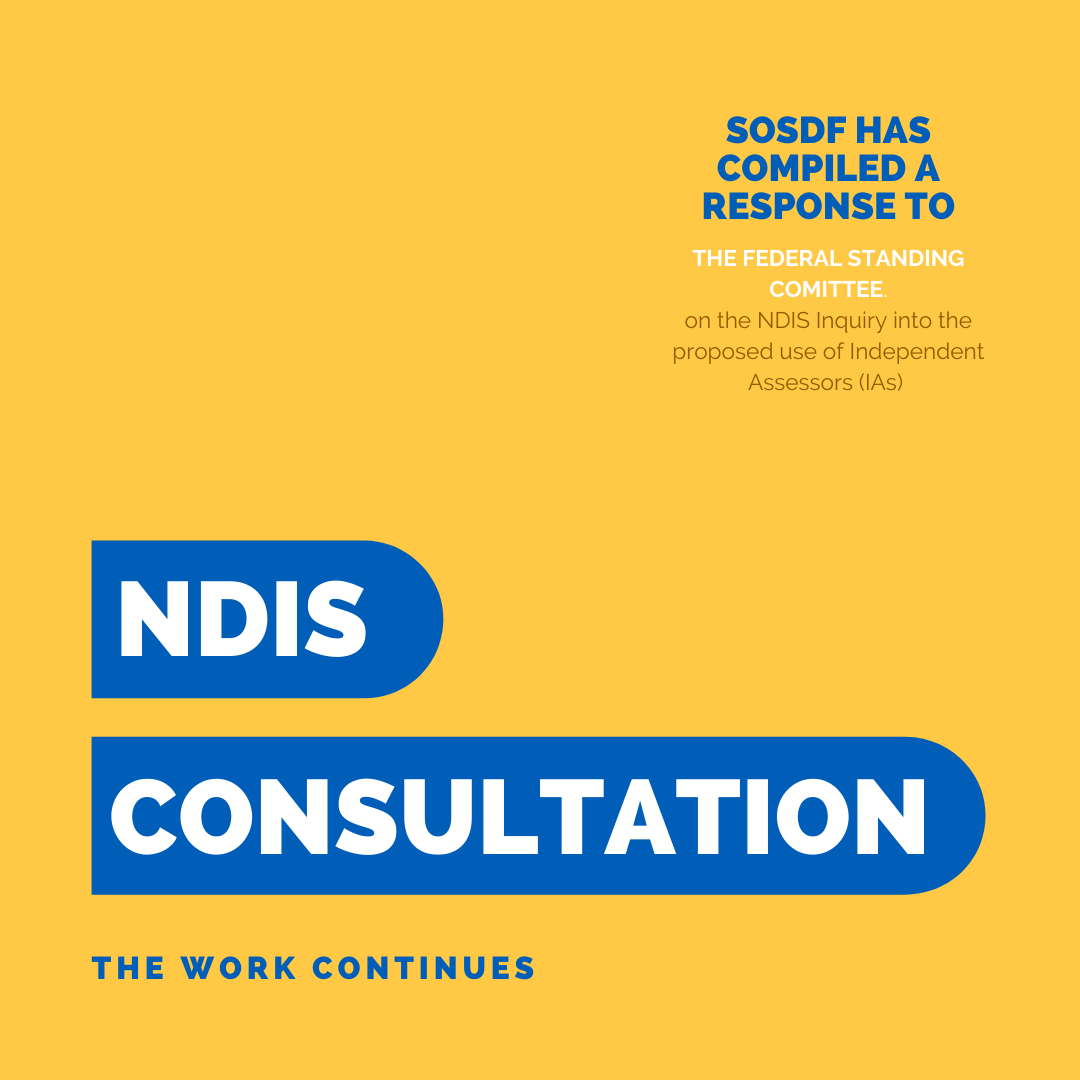 SOSDF has compiled a major response to the Federal Parliamentary Standing Committee's on the NDIS, Inquiry into the proposed use of Independent Assessors (IAs).
Please refer to the press release below from the Parliamentary Standing Committee for more information on this.
This proposal to use IA's has drawn major opposition from disability groups and advocates. The full SOSDF response will be on our website when completed.
In the interim, we have already completed two submissions for the NDIA following their release of two consultation papers prior to Xmas on various changes proposed to the NDIS including the use of IAs. These submissions are attached.
Again, thank you to those parents and organisations who provided us with so many invaluable insights into these proposed changes.