Duchenne & Becker muscular dystrophy, a guide for NDIS Planning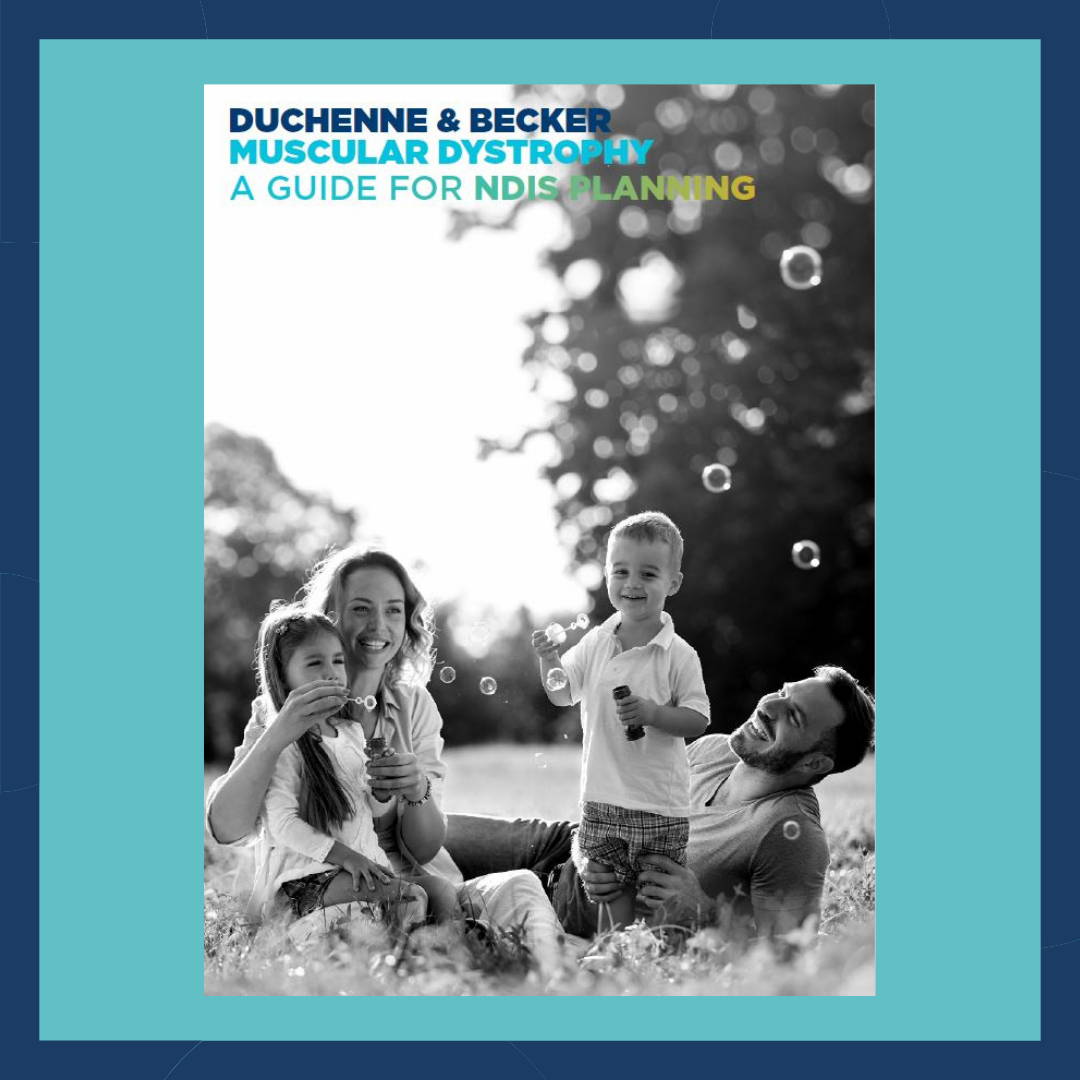 Save Our Sons Duchenne Foundation commissioned Marguerite Botha, an experienced NDIS Support Coordinator, to write a National Disability Insurance Scheme (NDIS) Information Guide specifically catered to families and individuals living with Duchenne (DMD) and Becker (BMD) Muscular Dystrophies.
Marguerite currently provides support coordination and specialist and behaviour support for the neuromuscular community in South Australia.
The Guide provides detailed information on NDIS processes, supports and guidelines, as mapped against the DMD and BMD stages, and covers issues such as:
Assistive technology – including scooters, power wheelchairs, modified vehicles, power beds and pressure care mattresses, and Ankle-Foot Orthoses;
Home modifications – including minor and major modifications;
Health supports – definitions of disability-related health supports and exclusions for this category;
Therapeutic supports – including physiotherapy, hydrotherapy, exercise physiology, speech pathology and use of therapy assistants;
Support coordination; and
Core supports – including assistance with daily life and social and community participation, as well as support to sustain informal supports.
The information was developed within the context of DMD and BMD, with supports and processes aligned to the progressive stages of these conditions.
This is a great resource for our Australian Duchenne and Becker community. To get your copy, click the link below:
To order a free hard copy, please email us at info@saveoursons.org.au