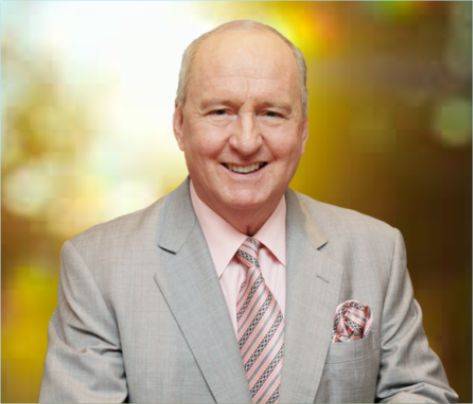 Alan Jones is a graduate of Queensland and Oxford Universities, with majors in English and French Language and Literature, Politics and Education. He has University Blues from both Queensland and Oxford in tennis.
Alan is the former speech writer and senior adviser to the then Prime Minister, Right Honourable Malcolm Fraser.
Alan was elected Australian Rugby Union Coach in 1984 and coached Australia, until early 1988, to 89 victories in 102 matches. His teams won 23 Tests out of 30, and four of those losses were by only a point. After returning to Australia from the triumphant tour, Alan was invited to deliver the Australia Day Address as Guest of Honour of the Australia Day Council at the National Press Club in Canberra and, in October 1985, he was awarded the Rostrum Speakers' Award as the Communicator of the Year.
In June 2005 Alan was appointed an Officer of the Order of Australia (A.O.) in the Queen's Birthday Honours for service to the community as a supporter of and fundraiser for a wide range of not-for-profit organisations, to the media, and to sports administration.

Alan Jones is former Deputy Chairman of the Australian Sports Commission and Deputy Chairman of the New South Wales Institute of Sport. He is also the longest-standing Trustee on the Sydney Cricket and Sports Ground Trust.
Alan appeared daily for 20 years until June 2007 making editorial comment on the Channel 9 Today Show.
He is now a regular contributor on Channel 7 and appears on the weekly Sky News TV show Jones & Co. with Peta Credlin.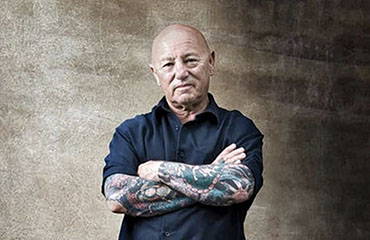 Is an Australia rock singer-songwriter, television presenter-reporter and actor. He has been the lead vocalist in the hard rock band, Rose Tattoo since 1976. In 2006, Rose Tattoo was inducted into the ARIA Hall of Fame.
Major screen credits include 'Bullamakanka' and the the role of, Ironbar in 'MadMax Beyond Thunderdome.' He has a lengthy portfolio of work in Australia television which includes 'Fat Pizza, Housos' and many documentaries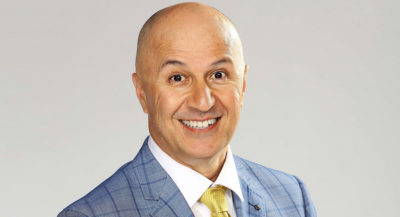 Is an Australia comedian, film and television actor of Turkisk descent and is a master of observational humour. He is best known for his role as Habib in the shows 'Pizza and Swift and Shift Couriers,' he is also credited for the phrase "Fully Sick".

As well as performing to packed theatres around the country, he has also appeared on 'Rove Live, The Footy Show, The Comedy Channel and Thank God Your here'. He is also part of the creative team behind the hit show, 'Here Comes the Habibs".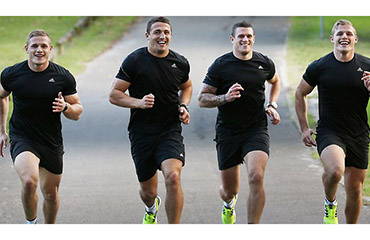 The Burgess Brothers – Luke, Sam, George and Thomas
The Englishmen made rugby league history by becoming the first set of four siblings to play for an Australian top-flight side in the same game for more than a century, when they all took to the field on the 30th August 2013 against the Wests Tigers.
In 2014, they were instrumental in delivering the South Sydney Rabbitohs, their first premiership in 43 years, with Sam inspiring his team mates to victory, playing most of the match with a broken cheek bone.
Damian Cotter is an Australian
basketball coach and is, currently, an assistant coach for the Chicago Bulls of the NBA. His coaching career began in 1999 with the Knox Basketball Incorporated as a director of coaching (1999-2007) and head coach
(2000-2007).
Damien served as the head coach
of the Sydney Kings Australian men's basketball team from 2014 until 2015. He has also previously trained numerous Australian teams for World Championships and Basketball Competitions. From 2013 to 2016, he
served as the assistant coach of the Australian Opals, finishing in third place at the 2014 World Championships and fifth place at the
2016 Olympic Games. He also served the head coach of the basketball program at the NSW Institute of Sport.
An Australian born boxer of Lebanese heritage. Started boxing at the age of 12 to try and overcome his chronic asthma.

As an amateur he had 133 bouts for 98 victories. It was this amateur career success that led him turn professional and win the IBO super featherweight title in 2008 and holding the IBF featherweight title from 2011 to 2013.
Currently active and being trained by Australian boxing legend Jeff Fenech.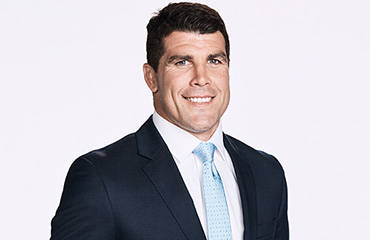 A former Australian professional rugby league footballer. Considered a journeyman, having played for 5 clubs, the last being the Cronulla Sharks with whom he won the 2016 Premiership which was the clubs first title win. He has also represented NSW in the State of Origin series.
Now retired, he is a Fox Sports rugby league commentator and a game analyst.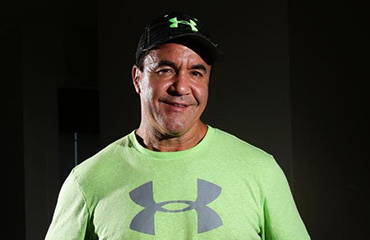 Is a retired Australian professional Boxing legend, who represented Australia in the 1984 summer Olympic Games. He would later go on to win 3 World Championships, in 3 different weight divisions, undefeated.
He was the first man to accomplish this feat which led to his induction into the international Boxing Hall of Fame in 2002, the Australian National Hall of Fame in 2003 and in 2013, was the 4th person to be elevated to legend status. Currently Jeff is training some of Australians up and coming boxers.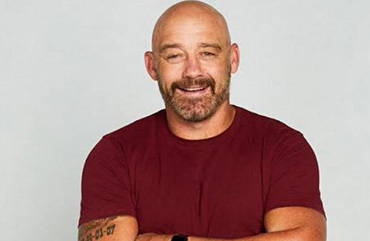 Is an Australia former professional Rugby league footballer of the 1980's and 1990's. He was a part of the Penrith Panthers grand final winning team in 1991, delivering the clubs maiden premiership. He was also a NSW State of Origin representative , and has also represented Australia internationally. From 2009 to 2017, he was part of Triple M's breakfast radio show, "the Grill Team'. He currently continues to work as a Rugby League media identity.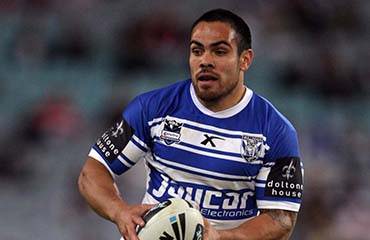 A New Zealand born former professional rugby league footballer who previously played for the Wests Tigers and the Canterbury Bankstown Bulldogs.
Dene was part of the Wests Tigers team that won the 2005 premiership. He was also a representative of New Zealands 2008 Rugby League world cup winning squad.
Since retiring he has become a rugby league announcer and reporter.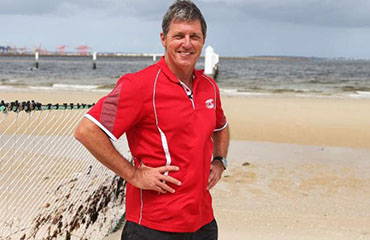 Love him or hate him, Bill Harrigan was the best rugby league referee in the world, referring 393 games in a 17 year career. Prior to picking up the whistle, he served as a police officer, was also part of the tactical response group, worked for the special weapons and operations section, witness protection unit and finally as a police negotiator.
It was here he learnt important lessons in arbitration and conflict resolution, attributes that proved to be vital skills on the rugby league field. He presided over 10 grand finals, 21 State of Origins and 22 test matches.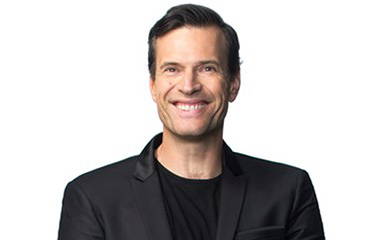 Is an Australian Radio presenter, media and television personality. His career began in community radio in 1990 in Bankstown and then all around the country.
When on 2MMM Sydney afternoons he achieved the highest daytime figures for the station, people began to take notice. This led to him being paired with Amanda Keller on WFSM where they have become the powerhouse of FM morning radio in Sydney. Coupled with regular stints on lifestyle television shows has made Jonesy a staple of our cultural diet.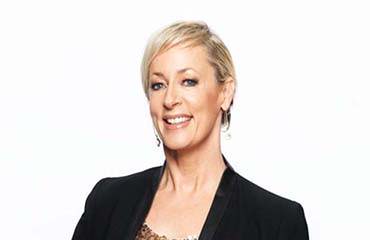 Amanda Keller is an Australian journalist, radio and television presenter and media personality. Early in her career she was a researcher on 'Simon Townsend's Wonder World' and then a researcher and producer for 'Good Morning Australia and the 'Ray Martin Midday Show', where she began to appear regularly on camera. This led to her being signed to 'Beyond 2000' the internationally popular science television program, for which she won numerous awards for. In 1995, she joined forces with her friend, Andrew Denton, of Sydney Radio station 'Triple M, where she cohosted the breakfast show. Currently she is one half of WSFM's Breakfast show 'Jonesy and Amanda' with cohost Brendan Jones as well as hosting the highly successful channel Ten show 'The Living Room.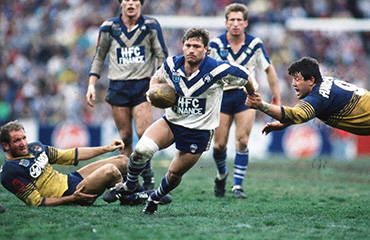 Terry is a former Australian Rugby League player and Coach. Playing an astonishing 350 first grade games, where he scored 164 tries and amassed 1442 points, throw in 8 state of origin games for NSW and he represented his country on 7 occasions.
The highlights were his 3 premiership wins in '84, '88 and as Captain in '95. Terrys honours are amazing and are as follows; 1983 Dally M Player of the Year, 1984 Rothmans Medal, 3 Times Dally M Players player, record 7 times Dally M Five-eighth of the year (18 Dally M's in total), leading try scorer in '84 and '87, leading point scorer in '86 and a world cup win in 1988 just to name a few.
This is why he's regarded by many as one of the modern day greats of the game.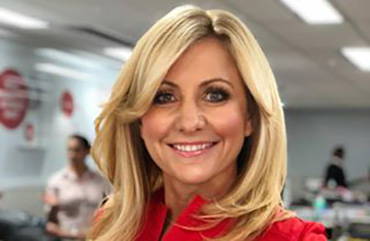 Karen has become one of Australian day-time television's most recognisable faces through her role as lifestyle reporter and presenter on programs including Good Morning Australia, Sydney Weekender and Channel 7's The Morning Show.
Over the years she has interviewed local and international celebrities, co-hosted live events, reported on current affairs and done voice over work.
Karen's professionalism and experience in the field of on-camera presenting have resulted in her being appointed as a tutor in NIDA's "presenting to the camera" program and she has become a sought-after corporate media skills trainer and facilitator.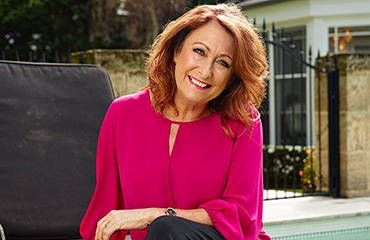 She is one of the most recognizable faces on Australian television. She started out as a primary school teacher, but a career in acting beckoned. She started her career on the stage with roles in "Bye Bye Birdie" and "West Side Story".
In 1993, she joined the cast of Home & Away to play the role of Irene Roberts and she continues in that role to this day making her the 2nd longest cast member of the show and the longest serving female cast member of a television soap opera in Australia television history.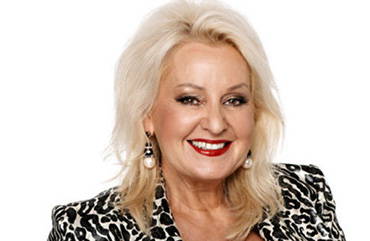 An Australian media identity, having worked as a presenter and reported in both television and radio.
She has also worked as a senior journalist and editor for magazines and newspapers.
Prue was deputy chairman of the NSW bi-centennial committee, and was a member of the Sydney 2000 olympics bid committee. She now runs her own PR company.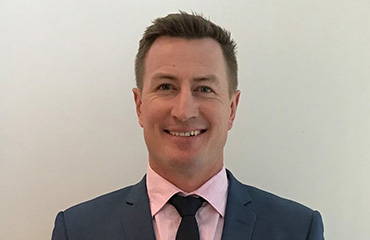 Steve is a former Australian rugby league professional, best known for his career with the Manly Sea Eagles. He is the leading try scoring forward in the history of the game and third all time. When you add up all the first grade games he's played, it totals a remarkable 531 games.
He has been awarded the following honours, 1994 Dally M rookie of the year, Dally M second rower of the year '94, '95, '98 and lock of the year 2002 and was a premiership winner on three occasions.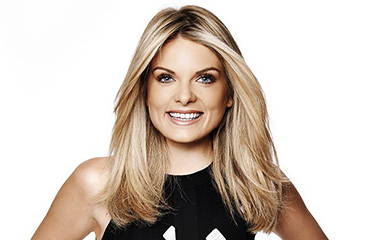 Is an Australian televison presenter and sports commentator with the Nine Network. Early in her career she plied her trade on community television in Canberra, and quickly rose through the ranks to sports presenter on the 'Nine News Sydney and Today' shows. This led to hosting gigs on the 'The Footy Show, The Sunday Footy Show, the NRL Rookie, Nine's Wide World of Sports and 20 to 1,' truly elevating her to a sports and media powerhous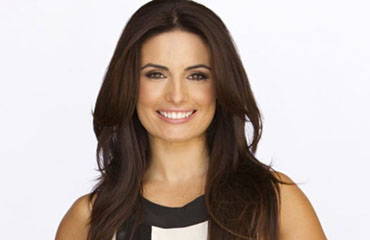 Australian born Actress of Greek-Cypriot descent started working in televeision at the age of 13 as an extra which led to her first major role on the Heartbreak High.
She went on to join the cast of Home & Away, playing the role of Leah Patterson-Baker, where she now is one of its longest serving cast members. She also featured in the Hollywood blockbuster, The Matrix, as White Rabbit, along the way taking out the 3rd season of Dancing with the Stars. She is a darling of Australia television.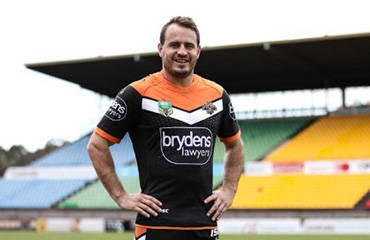 An Australian professional rugby league footballer, Josh played for the Canterbury-Bankstown Bulldogs from 2011-2017 where he played in 2 Grand Finals.
In 2018, he moved to the Wests Tigers. He represented NSW in State of Origin in 2014 during which NSW ended Queenslands 8 series winning streak. He is renowned as a tenacious footballer and a livewire on field.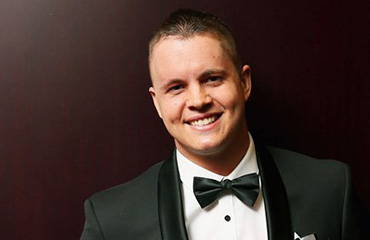 An Australian singer, songwriter, dancer, actor and television presenter notable for being a finalist on the 3rd season of X Factor Australia in 2011. In 2012 he won the 12th season of Dancing with the Stars Australia.
He then went on to be a cast member of Australian soap opera Home and Away.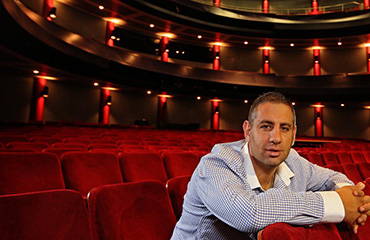 Rob is an Australia born actor-writer and stand-up comedian of Lebanese descent. Injuries cut short a promising rugby union career where he represented Australia and NSW school boy level.
He turned to acting, with his most notable role as the character of "Rocky' in 'Pizza and Housos.' He was also part of the creative team behind hit shows, 'From Lebanon with Love, parts 1 and 2, Here Come the Habibs,' as well as performing multiple stand up gigs around the country.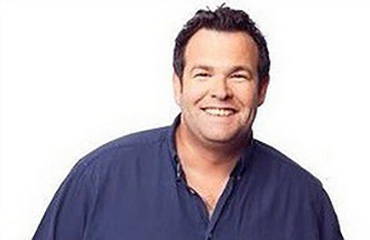 Attended Knox Grammer school where he met his lifelong friend, Hugh Jackman. He is an Australian television and radio personality and is best known for his series of reality television programs 'An Aussie Goes Barmy, An Aussie Goes Bolly and An Aussie Goes Calypso'.
From 2009, he was part of Triple M's breakfast radio show, "the Grill Team' and currently continues in that role. He is the quintessential Australia Sporting tragic.