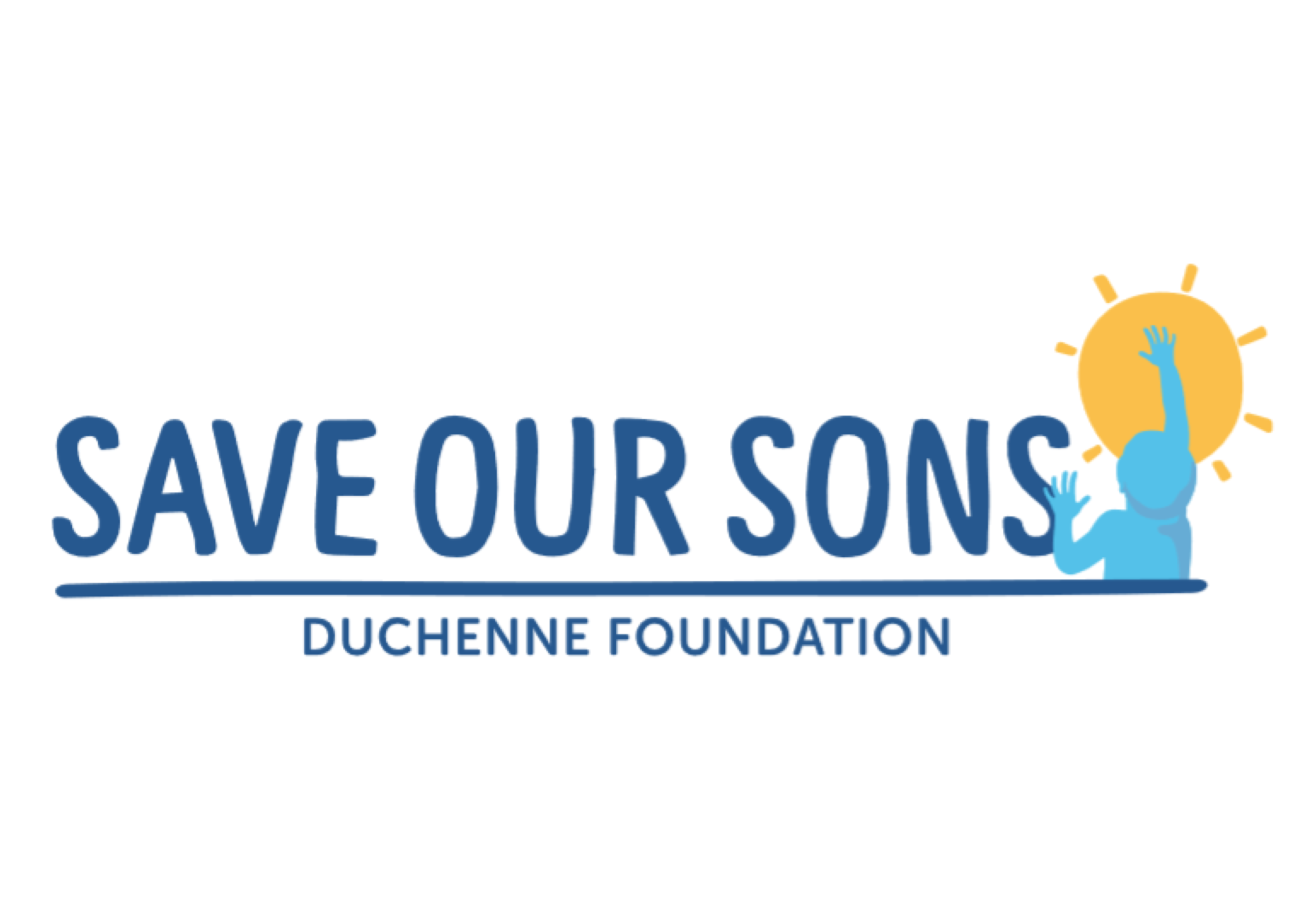 Save Our Sons Duchenne Foundation Summer Camp 2022 Scholarship in partnership with Muscular Dystrophy NSW (NSW ONLY)
Save Our Sons Duchenne Foundation is dedicated to empowering the lives of our Duchenne and Becker muscular dystrophy community. We are here to support you and enhance your quality of life wherever possible. We are proud to offer two Save Our Sons Scholarships towards the Muscular Dystrophy NSW (MDNSW) Summer Camps 2022 for our Duchenne and Becker community. Save Our Sons has applied for funding from Seven Hills RSL and Penrith Golf Club to support these two scholarships. These scholarships will benefit two young people aged 6-18 years either living with Duchenne or Becker to attend the 2022 Summer Camp facilitated by MDNSW.
Summer Camp is for kids aged 6-18 living with a neuromuscular condition who use a power wheelchair for mobility. Summer Camp will be 5 fun-filled days of connecting with peers, that offers a chance to experience teamwork and the thrill of a challenge, where campers can build on their independence and decision-making skills.
We are working in collaboration with our sister organisation MDNSW as well as Seven Hills RSL and Penrith Golf Club to offer this opportunity so your family can benefit if you are a candidate that has no NDIS camp funding.
These scholarships are one of those ways of offering new experiences and opportunities.
Please note, this sponsorship is open only to NSW Duchenne and Becker families.
Scholarship Application
Closing Date: Monday 7th November, 2022
SOSDF Summer Camp 2022 Flyer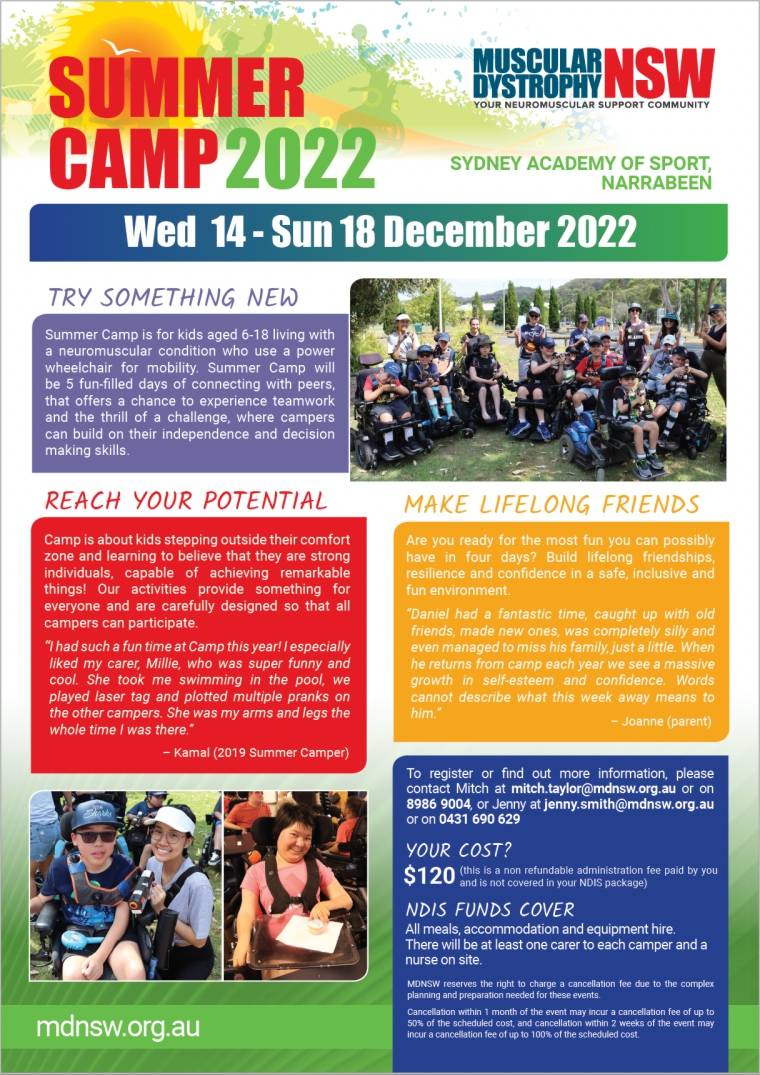 SOSDF Scholarship Guidelines

Save Our Sons Duchenne Foundation Muscular Dystrophy
NSW Summer Camp 2022, Scholarship Application Form
Please read the Scholarship Guidelines prior to applying